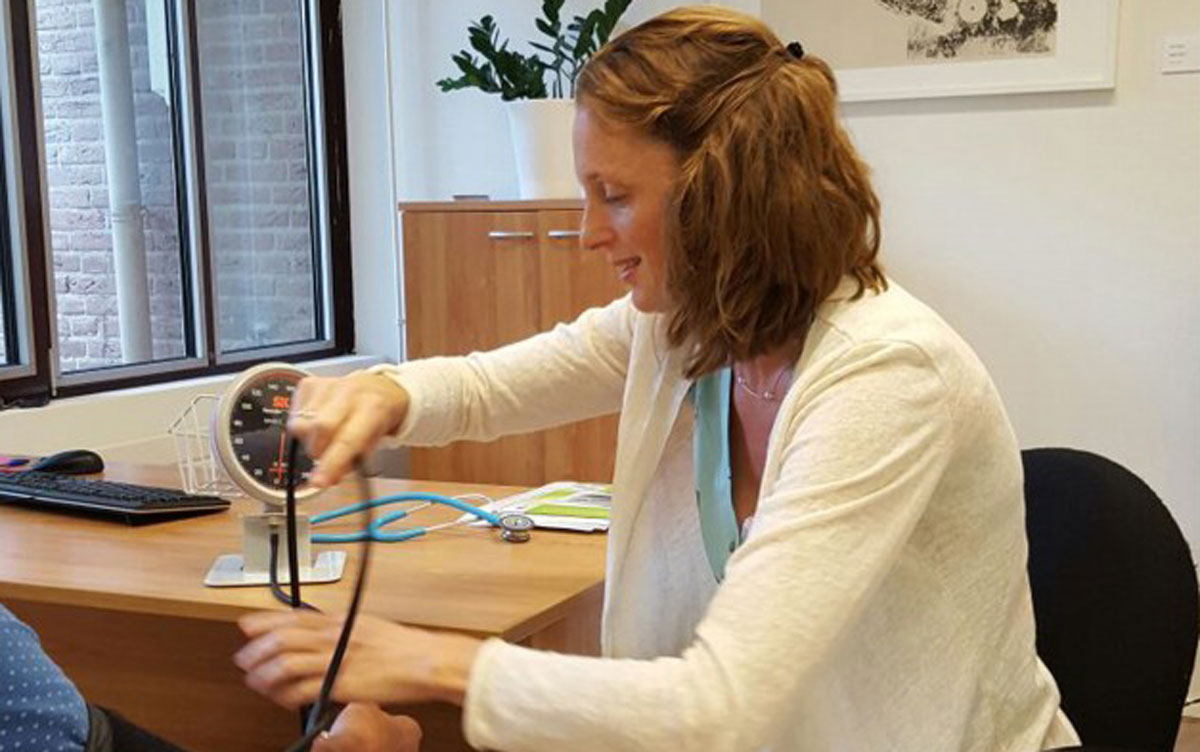 Onze praktijk is gestart met een spreekuur om de zorg voor mensen met hartvaatziekten of een verhoogd risico daarop te verbeteren. Hartvaatziekten komen veel voor, zeker op gevorderde leeftijd. In veel gevallen kunnen ze goed behandeld worden. Ook zijn er mensen die een grotere kans hebben hartvaatziekten te ontwikkelen, bijvoorbeeld omdat ze een te hoge bloeddruk hebben. Onze verpleegkundige Ilona Maassen is de centrale spil in het hartvaatziekten spreekuur; zij controleert en begeleidt deze groep patiënten, uiteraard onder supervisie van een van de huisartsen.
Als u in aanmerking komt voor dit spreekuur wordt u opgeroepen in de maand van uw verjaardag. Alle hartvaatziekte patiënten worden minstens eenmaal per jaar gecontroleerd. Als u denkt eerder hulp nodig te hebben of indien u vragen heeft hierover kunt u uiteraard zelf contact opnemen met onze assistentes; zij helpen u graag verder.
Wij hopen op deze manier onze patiënten beter van dienst te zijn, gezonder te maken en gezond te houden.